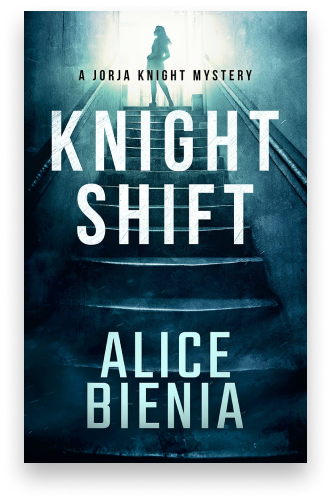 Your Free Book Is Waiting
A deadly workplace shooting has left Jorja Knight picking up the pieces of her life. With the ink barely dry on her private investigator license, she lands her first gig. But her simple surveillance case takes a dark turn when a man is murdered and threats against her client escalate.
As the level of violence intensifies, Jorja realizes solving the case is more than a job…her life depends on it.
Click the button below to get your free copy.
Going places where I've never been before and returning to tell the tale.
Three Dog Knight – 2022 Crime Writers of Canada Awards of Excellence Finalist

"The mystery itself is tight and well plotted with enough twists and curveballs to keep most crime fans on their toes. A fine debut by a talented writer, featuring a well-crafted new PI."

— Kirkus Reviews

"If you've been missing Sue Grafton's great female detective, Jorja Knight will supply your Kinsey Milhone fix."

— Amazon Reviewer

"If I was to recommend a book full of mystery and suspense, one that pulls you through the pages with eagerness and speed then Knight Blind would be the book I would say read."

— Goodreads Reviewer

"This female protagonist didn't fall into the typical tropes. It is refreshing to read a novel that assumes a level of intelligence in the reader."

— Amazon Reviewer
They say we find our happiness by following our unique talents and passions. As a child, my passions were reading to escape the monotony of childhood in a small town, skipping rope, eating peas from my mother's garden and trying to get my brothers to laugh so hard they'd spit their milk out at dinner.